Submitted by Jeffrey on Thu, 2010-03-04 16:13
My current employment is all about technical support. I'm the go-to-guy for any computer problems. Mysteriously, this includes anything with electrons or photons.
I've worked in the technical support field most of my life. One of my talents is comprehending machines and systems, which is quickly recognized by others in trouble with objects and processes. Sadly, I'm not omniscient, nor omnipotent (even if some problems magically fix themselves when I'm around). There are days when my talent becomes a curse.
At the end of such days, I can either laugh, or cry (and sometimes both).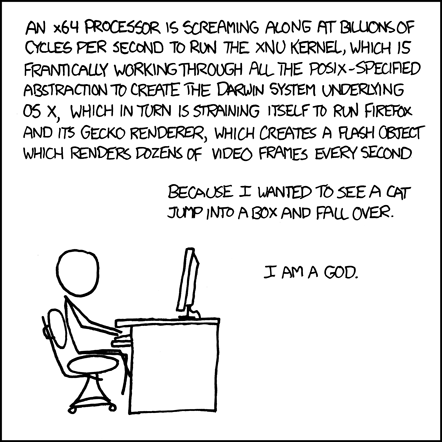 Sadly, this "omnipotence" is a two-edged sword that cuts me, a lot. When that Flash movie is choppy, where does the real problem lie? No on really knows!
So how do I know what to do? I want to share with you the secret to my support powers: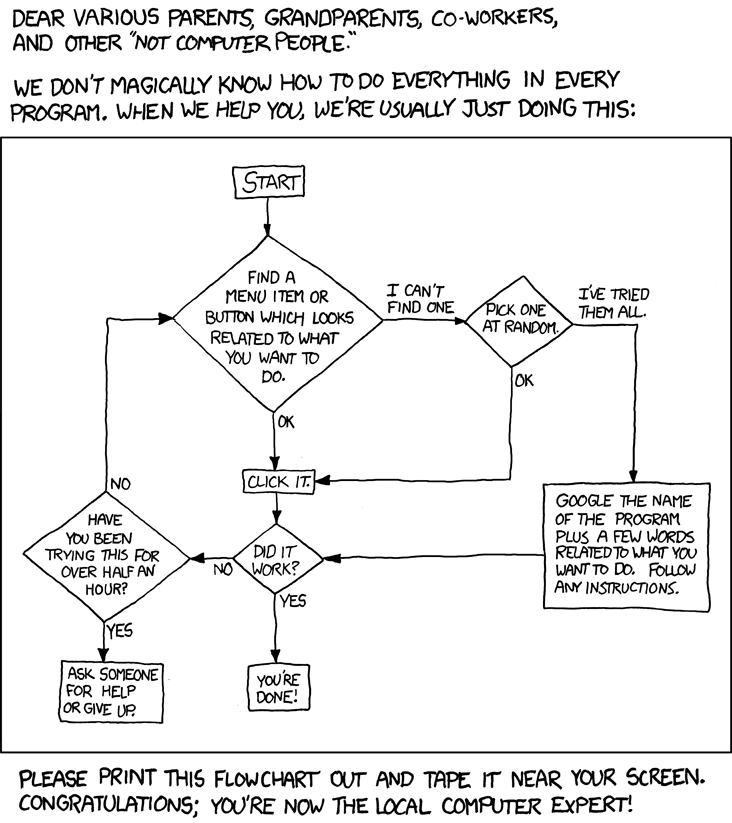 So if I can't figure it out, who's my support? I usually have to give up. Then again, since failure is not usually an option at work, I just keep trying different menus, internet searches, and escalating measures (re-format!) until something works or the problem disappears. Magic is hard work!
At the end of some days, I just want the end of the world to come now and burn everything up! Or, I imagine the sun blasting the earth with a solar flare that fries all electronics and sends us back to an agrarian society. Then, while I may no longer be a wizard, at least everyone will have to be a little more self-sufficient and life will slow down a little.